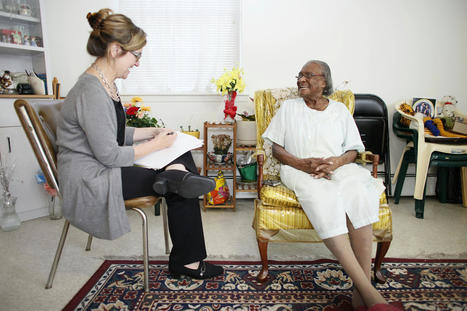 By Ronnie Polaneczky
Empathy — specifically cognitive empathy — is the ability to imagine what it's like to be in someone else's shoes, notes British journalist Paul Bradshaw, who leads the MA in Data Journalism program at Birmingham City University and is founder of the popular Online Journalism Blog.

"It is one of the more underrated qualities of good journalists, perhaps because people often confuse it with sympathy, or with emotional empathy," he writes. "The difference is important: It is possible to imagine what it is like to be a particular person (cognitive empathy), including criminals and corrupt officials, without feeling sorry for them (sympathy) or feeling the same way (emotional empathy)."

Empathy is as central to good reporting as persistence or curiosity, he says, because it helps journalists dig deeper into a story. 


#EmpathyCircles: A highly effective #Empathy building practice. http://EmpathyCircle.com
#EmpathyTraining: http://BestEmpathyTraining.com
#EmpathySummit: http://EmpathySummit.com 
#EmpathyTent https://www.empathytent.com/