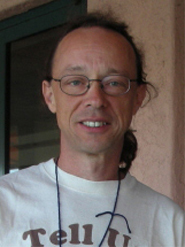 All Front Page Sections, Empathy and: Animals, Art, Compassion, Education, Empaths, Health Care, Learning, Justice, Teaching, Work, Self-empathy, Self-compassion, etc
Please Click 'Follow' to receive updates. It also helps us rise in the rankings and gives us more exposure on Scoop.it.
Join the Cause: Let's Find 1 Million People Who Want to Build a Culture of Empathy and Compassion
http://Causes.com/Empathy
Thanks so much.
Edwin Rutsch, Editor
Center for Building a Culture of Empathy
http://CultureOfEmpathy.com