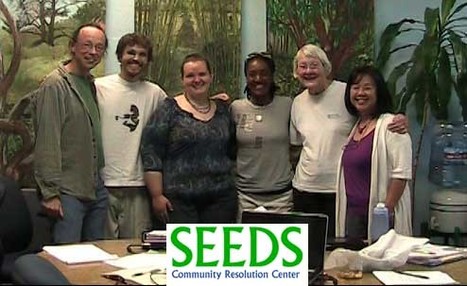 See the Front Page of the Empathy Cafe Magazine
http://cultureofempathy.com/References/NewsPaper/
Let's collaboratively create; the biggest, most comprehensive, easiest to use, most useful, continually expanding, improving and deepening, empathy and compassion curriculum! Everyone is invited to contribute, especially; educators, researchers, writers, technophiles, etc. etc, that would like to work on this project.

Search the internet and add any empathy & compassion lesson plans, activities and curriculum that you find to this page. Just clink on the POST button above and fill out the questions.

Join the Free Online Empathy Curriculum Project
http://bit.ly/kwZ1Go
Click here to go to the Empathy Cafe Magazine Front Page http://bit.ly/dSXjfF

More about Empathy and:
* Animals http://bit.ly/heHOFR
* Art http://bit.ly/kazC0N
* Compassion http://bit.ly/dSEr3G
* Education http://bit.ly/jV91lN
* Empaths http://bit.ly/eapWwd
* Health Care http://bit.ly/hxdqCw
* Learning Empathy and Compassion http://bit.ly/gLhxJH
* Justice http://j.mp/WcrKMY
* Teaching http://bit.ly/gLhxJH
* Work http://bit.ly/dL0GRE
* Self-empathy/compassion http://bit.ly/lyuRyn ;
Curriculum http://bit.ly/nIUwYx
* etc.

Please Click 'Follow' to receive updates.
It also helps us rise in the rankings
and gives us more exposure
on Scoop.it.


Join us on Facebook
http://facebook.com/EmpathyCenter
Thanks so much.
Edwin Rutsch, Editor

Center for Building a Culture of Empathy
http://CultureOfEmpathy.com