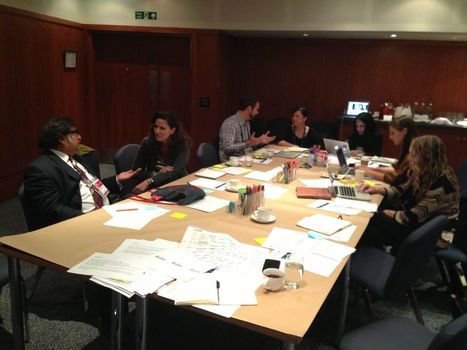 Designing products with people, not just for them
We always try to make new products and services with users, not just for them. Again and again, we have seen that this is the best way to ground your own ideas in their needs and behaviours.
Here are a number of tools and techniques we use to do this:
1 - Workshops...
2 - In depth user interviews...
3 - Mapping existing user journeys...
4 - Observations...
5 - Low fidelity sketches...
6 - Live prototypes: 'sketching with software'....