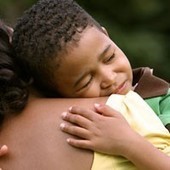 Each week, in hundreds of classrooms around the world, elementary school students sit cross-legged in a circle, surrounding a baby clad in a onesie with the word "Teacher" on the front. Over the course of a year, students learn to label the baby's feelings and to interpret his or her actions. They learn to look beyond language to identify underlying emotions, whether joy, fear, frustration, or curiosity. In so doing, they learn to understand their own emotions and those of others...
While Turnaround makes no attempt to "teach" empathy directly, its efforts to remove the obstacles to empathy help to create the kind of environment that naturally encourages acts of empathy.
Increasingly, schools themselves are taking up the charge and working to cultivate empathy less through what they teach than by how they teach.
===================
Turnaround makes no attempt to
"teach" empathy directly,
its efforts to remove the
obstacles to empathy
======