Scoop.it!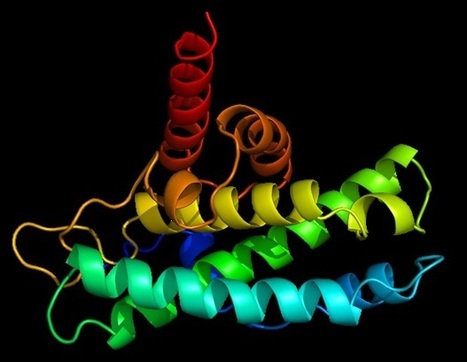 For several years now, the CRISPR/Cas9 gene scissors have been causing a sensation in science and medicine.
BigField GEG Tech's insight:
Within the defense mechanism of bacteria, the so-called type III variants of the CRISPR gene produce small signal molecules. With the help of these small molecules, bacteria trigger a complex contingency plan that ensures that a virus can be fought optimally and on a broad front. Researchers have studied how this works and have discovered that the small signal molecules bind, among others, to a protein called CalpL, which thus becomes an active "protease". Proteases are enzymes that cleave proteins and thus function as protein scissors. Proteases are also used in the human immune system to transmit information at high speed. Finally, the researchers also found the target of their newly discovered protein scissors. It cuts a small protein molecule called CalpT, which acts as a safety lock for CalpS, a third protein molecule. CalpS is a very well-guarded protein that is released by the whole mechanism. It will drive the transcription machinery to specific genes, switching the bacteria's metabolism to defense. With the discovery of this complicated signaling cascade, the researchers have now uncovered a whole new aspect of CRISPR systems. The study was published in the renowned scientific journal "Nature".