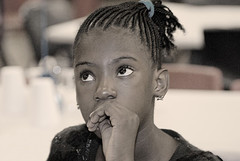 For the purposes of this site, the history of human interaction with information may be divided into 4 eras. The first (spoken) era ended with the invention of writing around 3000-4000 BC. The second era ended with the invention of the printing press in 1440. The third era ended, and the fourth began, with the invention of the Internet (depending how one defines its operational beginning) somewhere between 1969 and 1982. We now exist early, but decidedly, in the fourth era.
All readers may not agree with this interpretation of the history of information, especially with the division and numbering of the eras. That is not the main point. Rather, it is that humankind presently exists in an era distinctly different from the one that preceded it -- that in fact, this new era is accompanied with, and characterized by, a new - and quite different - information landscape. This new Internet information landscape will challenge, disrupt, and overpower the print-oriented one that came before it. It will not completely obliterate that which preceded it, but it will render it to a subsidiary, rather than primary, level of influence.
Just as the printing press altered humanity's relationship with information, thereby resulting in massive restructuring of political, religious, economic, social, educational, cultural, scientific, and other realms of life; so too will the advance of digital technology occasion analogous transformations in the corresponding universe of present and future human activity.
This site will concern itself primarily with how K-20 education in the US, and the people who comprise its constituencies, may be affected by this transformative movement from one era to the next. All ideas considered here appear, to me at least, to impact the learning enterprise in some way. Accordingly, this work looks at the present and the future through a lens that is predominantly, but far from entirely, a digital one. -JL