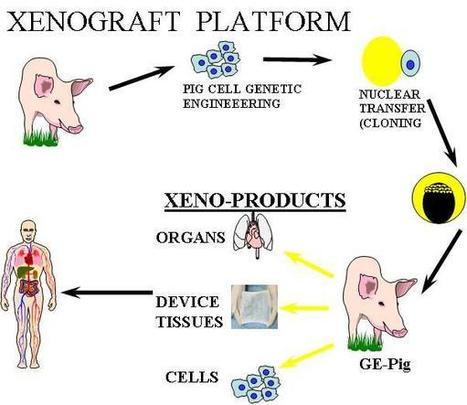 According to the US Department of Health and Human Services more and more people are waiting for a lifesaving organ transplant each year. At this time 122,407 people need a new organ for survival. The statistics look pretty grim because on average 22 people die each day while waiting for a transplant and every 10 minutes a new person is added to the national transplant waiting list.
Scientists are looking to find an alternative tissue source and it seems that they are close to finding one. The research is called xenotransplantation research and it is making good progress. Xenografts (tissue or organs that are transplanted into or grafted from an organism of one species into an organism of another species) are not new because a very common example of this is the use of pig heart valves in humans. But the new research takes it a step further and tries to get more pig organs available for humans.
A peer reviewed paper has just recently been published in the Journal of the International Xenotransplantation Association where the researchers show that they were able to keep a pig kidney alive in a baboon for 136 days which is a record for a life-supporting organ graft survival to date. The researchers also claim that they were able to keep a pig heart alive in a baboon for 945 days, but that research hasn't been published yet.
The researchers have reported that they were able to achieve this by humanizing the pigs with adding as many as five human genes to them. This is being done to diminish and even stop organ rejection in the organism that is accepting the new organ. Organ rejection is one of the biggest problems with animal organ transplants because it sets of a very strong immune response and the scientists hope to prevent such a response with the use of genetically modified animals. Bruno Reichart, a professor at the University of Munich, called the survival of these pig hearts "a major breakthrough."