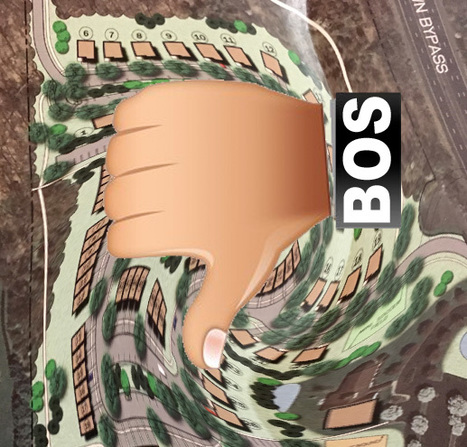 Newtown Township supervisors rejected the third iteration of Arcadia at Newtown Holdings' proposal for 76 residences at the intersection of Buck Road and the Newtown Bypass.

A Philadelphia-based developer's third attempt to develop homes on a Newtown Township tract has fallen short.

Township supervisors voted unanimously Wednesday evening to deny Arcadia at Newtown Holdings' proposal for a walkable 76-residence community, with 23 single-family detached homes and 53 townhomes on 21.47 acres off the intersection of Buck Road and the Newtown Bypass.

Though Wednesday's meeting did not attract much turnout, larger numbers of residents, including those living in the Newtown Crossing and Eagle Ridge communities near the proposed Arcadia Green site, spoke out against the project at four public hearings since August. Some suggested the township move to preserve the land, sometimes known as the Wynmere/Karr tract, as open space.

Arcadia made adjustments to its proposed development from its last submission in attempts to address concerns at the time, like abandoning plans to demolish a nearby home to incorporate a one-way exit road from the community.

But new plan features also received a frosty reception, including a proposed traffic improvement to allow cars, but not buses or large trucks, access to the bypass via left U-turns at nearby Mill Pond Road.

Supervisor John Mack said in a statement before voting that, after reviewing experts' testimony and reports on Arcadia Green and listening to nearby residents, he believed the development would be unsafe for residents driving in and out.

In addition, Mack said, the proposed U-turn was "totally impractical" and could cause major traffic delays.


Listen to my comments here.