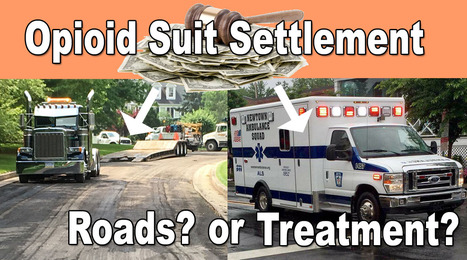 The roughly 2,000 state and local governments suing the drug industry over the deadly opioid crisis have yet to see any verdicts or reach any big national settlements but are already tussling with each other over how to divide any money they collect.
The reason: Some of them want to avoid what happened 20 years ago, when states agreed to a giant settlement with the tobacco industry and used most of the cash on projects that had little to do with smoking's toll.
In the opioid litigation, plaintiffs want to make sure the money goes toward treating addiction and preventing drug abuse. Some also want to be reimbursed for extra taxpayer costs associated with the epidemic, such as rising expenses for jails and mental health services, more ambulance runs and police calls, and more children of addicts placed in the care of the child-welfare system.
"If we don't use dollars recovered from these opioid lawsuits to end the opioid epidemic, shame on us," Kentucky Attorney General Andy Beshear said.
In the event of a nationwide settlement, Rice and other lawyers representing local governments have proposed a plan that would set in advance how much county and local governments would get, based on the amount of drugs shipped there, the overdose deaths and the number of people addicted.