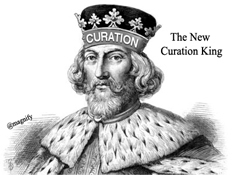 "Curation has come of age. The sheer volume of Web content, and the increasing demand of both content consumers and Web advertisers makes it clear that content without curation is simply noise."

So where's the value for VC's?

While Yuri Milner, the well-known Russian VC who made impressive bets on Facebook, Zynga and Groupon, sees Curation as the next big thing, Steve Rosenbaum explores that in this post.