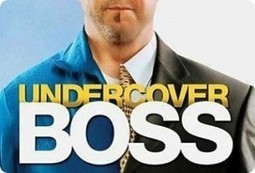 How can you develop more empathy and why should you want to? The answer in this week's post as well as a quick & effective exercise for instantly gaining more empathy.
Empathy the CEO gains when he or she goes undercover, performing roles employees do, and, subsequently, better understanding how decisions made in the boardroom affect those in the field.
I personally think every CEO should go undercover. Without fail, they come out different leaders than they went in. And they now run their companies from a place of empathy rather than apathy.
By Rachel Franco |