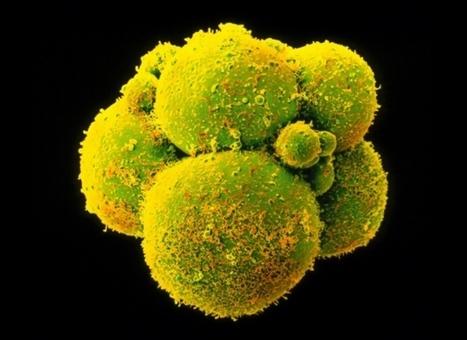 Rumours of germline modification prove true — and look set to reignite an ethical debate.
Serious obstacles
The team injected 86 embryos and then waited 48 hours, enough time for the CRISPR/Cas9 system and the molecules that replace the missing DNA to act — and for the embryos to grow to about eight cells each. Of the 71 embryos that survived, 54 were genetically tested. This revealed that just 28 were successfully spliced, and that only a fraction of those contained the replacement genetic material. "If you want to do it in normal embryos, you need to be close to 100%," Huang says. "That's why we stopped. We still think it's too immature."
His team also found a surprising number of 'off-target' mutations assumed to be introduced by the CRISPR/Cas9 complex acting on other parts of the genome. This effect is one of the main safety concerns surrounding germline gene editing because these unintended mutations could be harmful. The rates of such mutations were much higher than those observed in gene-editing studies of mouse embryos or human adult cells. And Huang notes that his team likely only detected a subset of the unintended mutations because their study looked only at a portion of the genome, known as the exome. "If we did the whole genome sequence, we would get many more," he says.