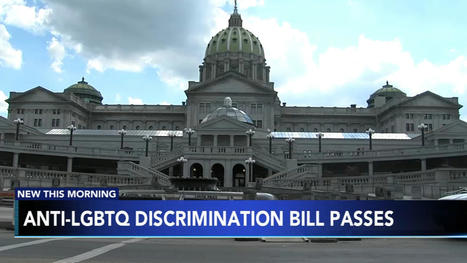 A bill to broaden protections for LGBTQ+ people passed the Pennsylvania state House of Representatives on Tuesday - the first to advance this far after yearslong efforts by Democrats - though it faces strong headwinds in the Republican-controlled Senate.

The bill passed 102-98 in the House where Democrats have a razor-thin majority, becoming the first of its kind to see a floor vote. Gov. Josh Shapiro, a Democrat, said he supports it.

Similar legislation - long supported by LGBTQ+ advocates, and even a priority of former Gov. Tom Wolf - has failed to get a floor vote in either chamber, despite clearing committee years ago.

Under the bill, it would be illegal to discriminate against LGBTQ+ people in housing, workplaces and public services.

The legislation would add the categories "sexual orientation, gender identity or expression" to a law that empowers the state Human Relations Commission to investigate complaints of discrimination because of someone's race, sex, religion, age or disability. The commission can impose civil penalties, such as back pay or damages.