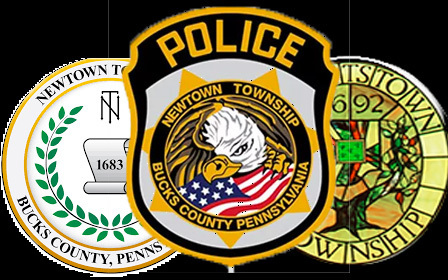 UPDATE [10/26/22]: This contract was passed by the Newtown supervisors at its October 26, 2022, public meeting by a 4-1 vote. Read more...
It looks like the Newtown Township Police Department will continue keeping residents safe in neighboring Wrightstown for at least another decade.
[At the October 12, 2022, NT BOS meeting, supervisors failed to get enough votes to approve this agreement drafted by Wrightstown. Video (Newtown Resident Speaks Out Against Wrightstown-Newtown Police Services Contract): https://youtu.be/2jG2ZpLSuWA] 
At a public meeting on Monday, Oct. 3, the Wrightstown Board of Supervisors approved a 10-year contract extension for police protection with Newtown Township. As of press time, supervisors in Newtown Township still needed to review and approve the deal.

Newtown Township Police have been providing public safety coverage in Wrightstown since 2003, officials said. An initial 10-year contract was extended in 2013. Wrightstown's Oct. 3 vote would keep the partnership going.

Under terms of the deal, there is an automatic annual 5% increase in what Wrightstown will pay for police protection, which is the same terms as the first 20 years of contracted coverage, officials said.
[Find the original agreement here.]

"Newtown Township Police are required to provide Wrightstown residents with the same level of service as provided to Newtown Township residents," said Wrightstown Supervisor Chairman Chester Pogonowski.

"There is a cancellation clause for non-performance which would allow either township to terminate the contract with notice. However, given the excellent services over the past 20 years, we believe that residents will be well-served for the next 10 years as well," he added.