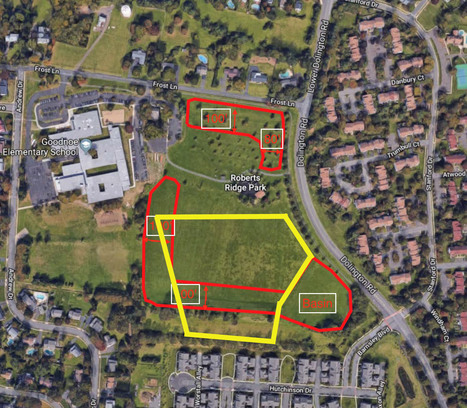 People want clean water; that much is known. The question becomes however, how much folks are willing to sacrifice to ensure the local water supply.

At last week's Newtown Township Board of Supervisors bi-monthly meeting, discussion over the township's Pollution Reduction Plan (PRP) grew heated. At the center of the debate is a 6.21-acre portion of Roberts Ridge Park that the township had planned to turn into meadowland.

By the end of the more than two and a half hour session, however, Township Manager Micah Lewis was walking back at least part of that plan, saying he'd have the public works department mow the meadow the next day.

It was made quite clear by several residents who live in close proximity to Roberts Ridge that citizens do not want to see that portion of the open space that sits closest to their homes turned into a meadow – even if the township's reasons for doing so are hinged on reducing pollution runoff into local waterways.

"The word meadow suggests something very beautiful. But I was born and raised in Jersey City and my father would take the dog for a walk in the Secaucus Meadowlands; it wasn't so beautiful.

"I don't like it in my backyard," said Mary Ingrassia, of Newtown Walk.
 
"I know it has to go somewhere but I have to register: the word meadow really doesn't accurately describe 6.2 acres that will really be rather unkempt, mowed only two times a year."

"It is a portion of the park that's not designated for a specific use," responded Township Manager Micah Lewis.

"As I can attest, it's used all the time," she shot back. "We meet there every day with our animals to have obedience training, there's all sorts of things."

According to Lewis, the plan was published in legal announcements along with a notice that the township was accepting comments it is required to submit alongside the PRP. The meadow conversion at Roberts Ridge began, said Lewis, in an effort to show the DEP the township's commitment to pollution reduction.