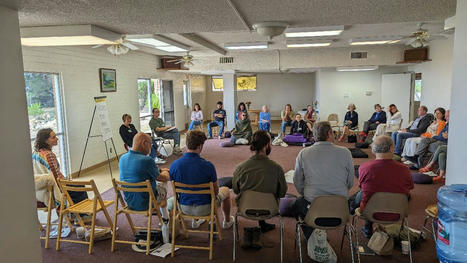 Dear Friends and Community
We are starting to hold workshops at The Empathy Center in Santa Barbara. Do join us online and at the Center for upcoming events. I'm really getting a sense of how having a physical  location for our empathy movement, will really help us build a more powerful and mutually supportive community.

The energy was amazing in the last two workshops. I'm very excited about building our local community in Santa Barbara!  Also, since we have rooms, Bill, Lou, Sally, Zak, Ingrid and Golda were able come from out-of-town and stay over.