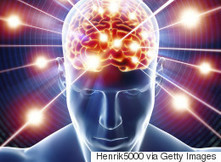 "Empathy occurs in the moment one human being speaks with another."-
Alfred Adler, Understanding Human Nature
4. Empathy is taking other's feelings into account when making decisions, and is the most easily recognized of the five components. Empathy in leadership matters for at least three reasons: increasing use of teams; the rapid pace of globalization; and the growing need to retain talent. The ability to put yourself in someone else's shoes and understand what they may be feeling is one of the critical elements that define a high EQ leader.

I recently hosted author Roman Krznaric at Google to talk about his latest book, Empathy. Krznaric is opening up the world's first "interactive" Empathy Museum in London this year. It's a sign of the times that empathy is important and crucial to well being and Emotional Intelligence.