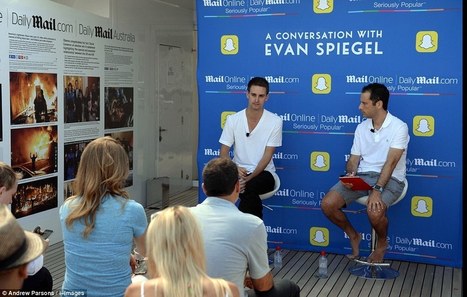 Earlier in the day, talking about the continuing need to be creative, Evan believes 'fun' and 'empathy' are two core values which enable his business to move forwards in the right way.

'We get into groups of ten people to talk about how we feel,' he said. 'It's about empathy and trying to understand the world through other people's perspectives.
'It's about the importance of listening. We don't do that enough. Sometimes I'm so focused on what I'm going to say next, that I'm not listening. I'm really involved in that.' Evan has a refreshing approach to running the company, now worth $19 billion and employing 450 people, (last year, the number stood at ten).
'A key value for me, is about having fun or being playful. Everyone's so serious in technology.'
And while one might believe his job means he is kept wide awake at night, Evan disputes this and says there are only two things that might get in the way.