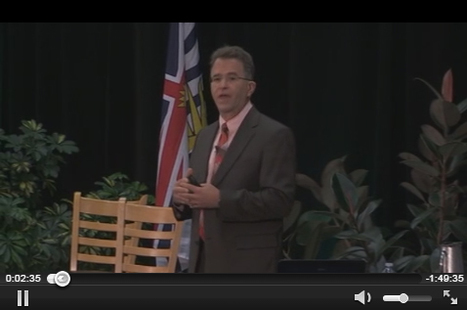 The Neurobiology of Empathy

Recent research on the neurophysiology of empathy teaches us that we are hard-wired to connect. That connection can go haywire from trauma or repeated external stressors.
In this one hour keynote presentation at the International Imago Therapy conference, Dr. Earley discusses the neurophysiology of empathy.
Empathy part starts at 1:21
Starts with Embodied Mind
Definition
importance of naming of feelings
Malfunctions of empathy

* Alexitymic

*

antisocial personality,

*

Narcissistic

,

*

Sadistic,

*

shadenfreude,

*

autism

Components of Empathy;
*

feel emotions

*

conceptualize the other person

*

theory of mind

*

differentiation between you and others
Reading faces - Botox difficult to read others feelings
* yawning example
1:37 mirror neurons
Theory of Mind - perspective of others
http://en.wikipedia.org/wiki/Imago_Therapy
http://imagorelationships.org
Imago therapy is a highly effective form of relationship and couples therapy that has positively affected thousands of couples around the world. More than one thousand therapists in nearly approximately thirty countries are "changing the world one relationship at a time" by teaching the Imago Dialogical processes.