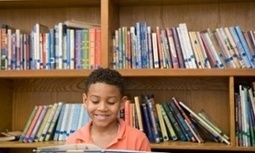 A Cambridge University study by Maria Nikolajeva, professor of education, found that "reading fiction provides an excellent training for young people in developing and practising empathy and theory of mind, that is, understanding of how other people feel and think".

Neuroscience backs this up. Researchers at Emory University in Atlanta, US, say that fiction tricks our brains into thinking we are part of the story.
The empathy we feel for characters wires our brains to have the same sensitivity towards real people.
Carnegie Mellon University studies discovered that when you get lost in a book your brain lives through the characters at a neurological level.

Miranda McKearney and Sarah Mears both work for EmpathyLab.