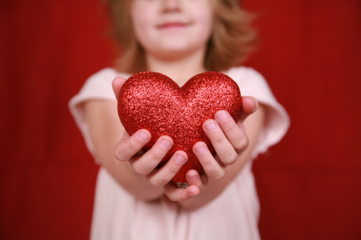 We're taking a look at 5 ways to inspire our kids to have compassion and empathy. How do you explain and teach compassion and empathy to kids?
With violent images and messages coming from video games, movies and even cartoons, it's no wonder kids need a little guidance in this area.
"Empathy is feeling with people," Dr. Brené Brown said.
If your child is not showing signs of empathy and compassion for others, don't beat yourself up. It is a skill that needs to be taught and learned with caring and guidance.
Here are 5 ways you can inspire empathy
and compassion with
your kids: