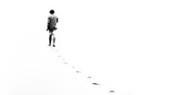 Just because you hug instead of handshake and use a lot of exclamation points in email doesn't mean you are some patron saint of empathy.To truly hear someone--be they colleague, spouse, or customer--you need to make yourself a vessel.

Over at the Pastry Box Project, Sara Wachter-Boettcher riffs on the proper mindset:

We can't begin being empathetic when another person arrives. We have to already have made a space in our lives where empathy can thrive. And that means being open--truly open--to feeling emotions we may not want to feel. It means allowing another's experiences to gut us. It means ceding control. Empathy begins with vulnerability. And being vulnerable, especially in our work, is fucking terrifying.