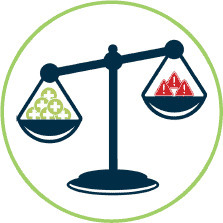 Wang W, Lessard D, Kiefe CI, et al. Differential effect of anticoagulation according to cognitive function and frailty in older patients with atrial fibrillation. J Am Geriatr Soc. 2023;71(2): 394-403
The findings suggest that in older patients with significant cognitive impairment, the exceed potential harm of anticoagulation may by a margin substantial the potential benefit. Similarly, the findings raise concern that anticoagulation may not be associated with a net clinical benefit for frail older patients with AF.
Nonetheless, while the findings are provocative and may be incorporated into shared decision-making in selected cases, they are largely hypothesis-generating and limited by a lack of randomization, a modest sample size, and the relative homogeneity of the study population. In summary, while additional studies are clearly needed to replicate or refute these findings, it would be premature to revise the paradigm, update the guidelines, or translate the results of this study into the routine care of older adults with AF.