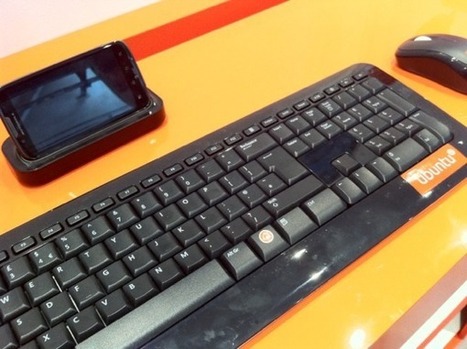 Source : SiliconFilter
FM : test d'Ubuntu for Android - même interface smartphone et PC. Pas encore commercialisé, un peu lent, mais très prometteur, notamment, comme le fait remarquer l'article, pour les pays en voie de développement où souvent le téléphone est le seul accès au numérique : avec cette version d'Ubuntu, il suffit de le brancher sur l'écran + souris + clavier.
Extrait : A few days ago, Ubuntu announced its plans to marry its full desktop operating system with the Android mobile operating system. Ubuntu, of course, is mostly...