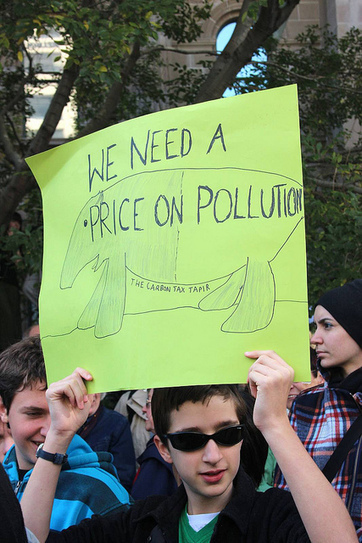 A recent poll shows that contrary to Australia Prime Minister Tony Abbott's assertions, voters will back a carbon tax if it is used correctly.
... support for a carbon tax changes dramatically when it comes to scenarios in which the funds are either reimbursed to taxpayers or used to fund renewable energy projects.
Sixty percent of those surveyed gave thumbs-up to the more creative form of a carbon tax where it is then used to fund renewable energy.
Stats also showed that respondents weren't really as worried about getting their money back as about seeing the funds go to a useful "green" purpose.
Those numbers clashed dramatically with respondents' feelings about a carbon tax in which the funds are then used to pay off the federal deficit. Only 38 percent overall said they would go along with that strategy.
When it comes to the carbon tax, voters say, it's the results that count.