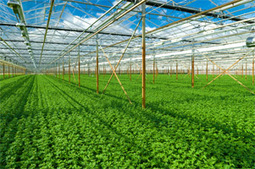 In a recently released vision of the future, Thomson Reuters analysts predict solar power will be the dominant form of energy by 2025.
The report is an extrapolation of today's emerging technologies. To make their predictions, analysts combined the most cited scientific articles over the last few years with a study of which fields are attracting the most patents.
"Solar Is the Largest Source of Energy on the Planet"
Due to advancements in photovoltaics, chemistry, photocatalysts, and 3D nanoscale heterojunctions, the way we collect, store, and convert solar energy will be far more efficient. From homes and offices to factory floors, solar will be our main source of energy. The most highly cited paper in the last two years relay new methods and materials for solar technology.
"Electric Air Transportation Takes Off"
Improvements in battery technology and new lightweight materials will drive the invention and adoption of electric aircraft and cars. Advances in lithium-ion batteries, reversible hydrogen storage, nanomaterials in fuel cells, and thin-film batteries will stockpile energy to power light, micro-commercial aircraft for short hops. These next-gen planes will be able to take off and land in less space.
"Petroleum-Based Packaging Is History; Cellulose-Derived Package Rules"
Totally biodegradable nanocellulose packaging will replace plastics in food, medicine, electronics, textiles, and consumer products. These pseudo-plastics are derived from biological materials and may also find use in controlled-release pharmaceuticals for ingestion. Plastic packaging will be nearly extinct in a decade.
Via
Blue Sky Change