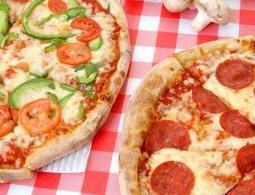 New Scientist, 26 June 2014
Eating less meat is better for the climate than previously thought, according to a study that looked at what vegetarians and vegans actually eat.
If you stop eating meat, your food-related carbon footprint could plummet to less than half of what it was. That is a much bigger drop than many previous estimates, and it comes from a study of people's real diets.
As much as a quarter of our greenhouse gas emissions come from food production.
Pescatarians, who eat fish but not other meat, are almost as carbon-friendly as vegetarians, creating only about 2.5 per cent more food-related emissions. But vegans can feel the most superior, pumping out 25 per cent less emissions than vegetarians, who still eat eggs and dairy.
This research presents a strong case for the greenhouse gas benefits of a low-meat diet," says Christopher Jones of the University of California, Berkeley.
"Americans waste about a third of the food they buy, and eat about 30 per cent more calories than recommended, on average," says Jones. "Reducing food purchases and physical consumption would have even greater greenhouse gas benefits than reducing meat consumption in the American case."