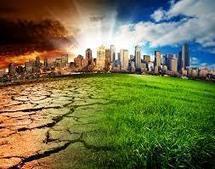 With the Green Party now polling at record levels, the predictable media backlash arrived this week.
The major stumbling block appears to be what a Green economy might look like. Many commentators seem to have grabbed hold of the fact that the Green Party, unlike other parties, doesn't condition all of its policies on the premise of economic growth.
First, it is important to point out that Green supporters as a whole reject Gross Domestic Product (GDP) as a reliable or informative economic indicator.
GDP is misleading in all sorts of ways. It only measures certain types of transactions that occur within the formal economy, so for example a million pound personal injury claim would contribute to GDP growth whereas unpaid community work wouldn't.
A Green government would look to different types of economic indictors as barometers for prosperity. For example, it would consider increased growth and technological advancements in priority industries such as renewable energy as a sign of success. On the other hand, growth in sectors that damage our health and social fabric would be seen as a bad thing.
Therefore the key to a Green economy is sustainability, which would always take precedence over growth. The definition of a sustainable economy is one that meets society's current needs without compromising the ability of future generations to meet their needs.