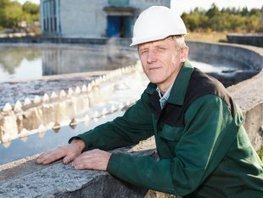 Long associated with turning seawater into drinking water, new desal technologies will allow for the reuse agricultural and industrial waste water.
With world water demands rising and extreme droughts like the one now gripping California expected to grow more frequent and widespread as the climate warms, drawing fresh water from oceans and other salty sources will be increasingly important.
Engineers and entrepreneurs across the globe are now trying to devise greener desalination. Some are inventing new alternatives to traditional reverse osmosis. Among them: Israel, whose own dependence on desalinated water has made it a world leader in the process, has come out with several state-of-the-art technologies, including a novel "semi-batch" reverse osmosis process developed by Desalitech that shrinks energy and brine, and a chemical-free "plant in a box," produced by IDE Technologies; and Memsys, of Singapore and Germany, is working on hybrid-thermal membrane technology that is energy-efficient enough to run on solar power.