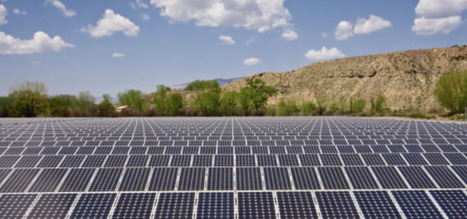 Elon Musk: "Our intent is to combine what we believe is fundamentally the best photovoltaic technology with massive economies of scale to achieve a breakthrough in the cost of solar power."
"SolarCity was founded to accelerate mass adoption of sustainable energy. The sun, that highly convenient and free fusion reactor in the sky, radiates more energy to the Earth in a few hours than the entire human population consumes from all sources in a year.
"This means that solar panels, paired with batteries to enable power at night, can produce several orders of magnitude more electricity than is consumed by the entirety of human civilization. A cogent assessment of sustainable energy potential from various sources is described well in this Sandia paper.
"We absolutely believe that solar power can and will become the world's predominant source of energy within our lifetimes, but there are obviously a lot of panels that have to be manufactured and installed in order for that to happen.