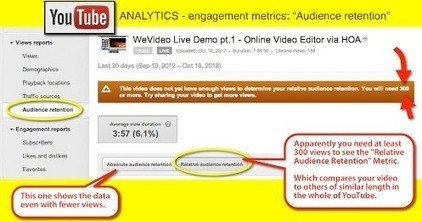 YouTube Engagement Analytics... Audience Retention
YouTube Tips

As it has been stated many times: YouTube wants to reward you for making engaging videos! The longer a video is watched equals more and more engagement with that video. YouTube rewards videos that get higher engagement marks with better rankings in YouTube Search, etc.

With so many videos out there... finding a way to rise above the crowd is super important. This is part of the world of Video SEO ... I've done Video SEO or VSEO for many years now.

When you check your Audience Retention values per video, you can tell how long people are watching your video. Did they just watch the first part and leave? Did they mostly leave after a certain point in the video?...