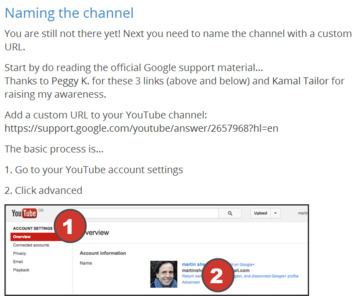 If ever there was one area that spins most heads, it is working through all the permutations relating to linking Google+ and YouTube accounts.
DISCLAIMER: I am giving this content as guidelines only and my advice if your situation is not simple – employ an expert to help and Irecommend Ronnie Bincer.
But if you want to delve into this area then here are a few of the scenarios...