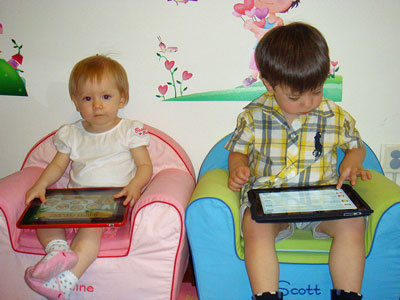 Parents are buying e-books for their children in growing numbers as experts say a new generation may become more used to reading from an iPad or Kindle screen than from a traditional book.
Sales of children's e-books nearly tripled over the first six months of this year compared with the same period in 2011, figures from the Publishers Association (PA) showed yesterday.
Richard Mollet, chief executive of the PA, said that 2.6 million children's e-books were sold over the first half of this year, compared to 1 million the previous year.
Publishers and retailers said that advances in technology have meant that digital books for children, including picture books, have taken off in an "explosive" way in recent months ...
Via
Carisa Kluver