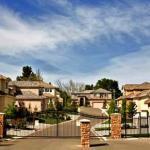 Yesterday we outlined five reasons why Web publishing is undergoing a sea change, via new services like Medium, Branch, Svtle and App.net. In today's post, we turn our attention to the readers. We're all readers, in some capacity. So the changes we're witnessing in publishing affect us all. Here's what it will mean to you and how you can adapt.
The Rise of Gated Communities
One of the curious factors in the new wave of publishing services is that they are restrictive in nature. In all four of the services we mentioned - Medium, Branch, Svtle and App.net - you cannot write to them unless you have been given permission to do so. Essentially, they're read-only by default. In other words, this new crop of services is less democratic than what came before - Tumblr, Wordpress, Blogger and even Twitter.
The reason why they're restricting access is because of a drive for quality. Rightly or wrongly, these companies have decided to tackle the Quality problem by creating gated communities. Most of us can peek through the bars of the gate and read the posts. But unless you've been granted access to come inside, you're effectively discouraged from joining the conversation.
Over time Medium, Branch, App.net and others will open their gates to more people, but you have to wonder what advantages those with early access are gaining...
Via
siobhan-o-flynn