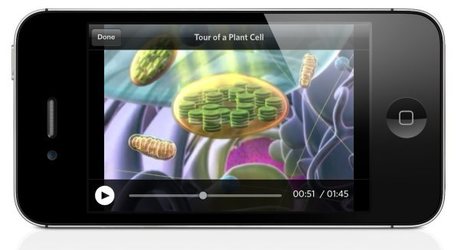 After schooling the publishing industry on how interactive ebooks could be tackled on the iPad, Inkling is now focusing on the iPhone's much smaller screen with its latest release.

Inkling 3 brings the company's extensive library of digital textbooks, cookbooks, and Frommer's travel guides to the iPhone and iPod Touch. The news comes a few months after Inkling opened up its platform to the Web, allowing anyone with a web browser to access its titles.
While the iPhone's 3.5-inch screen isn't exactly conducive to long reading sessions, the new app means that Inkling is primed for the release of the iPhone 5 (or whatever it'll be called), which is expected to have a 4-inch display. The company says that more than 4,000 schools are using its platform for digital textbooks, so the addition of iPhone support will also give students less of an excuse for not doing their class reading....
Via
siobhan-o-flynn