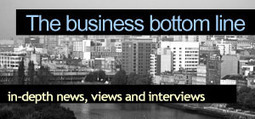 Salmond accused of 'culture of secrecy' after London talk
MICHAEL SETTLE and magnus gardham
Wednesday 13 February 2013
ALEX Salmond has been accused by Scottish Labour of employing a culture of secrecy after it emerged he had given a behind closed doors speech to EU ambassadors in London.
Whitehall sources said some of the 26 ambassadors, in particular the one from Spain, were unhappy at the presentation.
The Spanish Government is facing pressure from the independence movement in Catalonia.
No-one at the Spanish embassy or consulates in London and Edinburgh could be contacted.