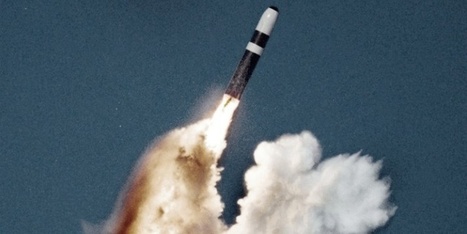 Plaid Cymru slams Labour's nuclear option
.
19/06/2012
.
Plaid Cymru has slammed the Labour First Minister's astonishing call for Nuclear Weapons to be brought into Wales. During questions in the Senedd the First Minister said that Britain's nuclear-armed submarines would be "more than welcome" in Wales if they left Scotland. Plaid Cymru AM for Mid and West Wales, Simon Thomas, said that the First Minister's statement illustrated the Labour government's lazy approach to policy development and argued that their focus should be on plausible job creation schemes to boost the Welsh economy.
.
Plaid Cymru's leader Leanne Wood said:
.
"This is a startlingly short-sighted statement by the First Minister. Wales desperately needs jobs, but not at any cost. Far better if the billions of pounds of money that is spend on Trident was spent on tackling the problems that face the people of Wales every day of their lives – on investment in job creation, in the health service, or in education.
.
"The Scottish people have rejected the use of their waterways as a home for nuclear submarines, and this is for very good reason. The First Minister can't just ask for these dangerous weapons to be situated in Wales. Has the he even assessed the potential risks to Wales from hosting nuclear weapons?"
.
Plaid Cymru AM Simon Thomas whose region includes Milford Haven said:
.
"This just about says it all about this Labour Welsh Government. Having failed to protect Wales during the economic crisis, the First Minister is now reduced to making ridiculous pronouncements which do nothing for his own credibility, and do even less for Wales' image in the world. He clearly has no grasp on reality if he believes that the people of Wales want nuclear weapons stored in Wales.
.
"It would be far better for Wales for the UK government to do what Plaid Cymru has long called for - scrap the Trident project completely and spend the massive cost on plausible job creation schemes to boost our economy.
.
"The Welsh government has just announced it wants to prevent fishing to protect the waters around Milford Haven but wants to invite rusting nuclear subs instead, which just demonstrates the lazy way this government makes policy.
.
"The First Minister looks rather silly calling for a scheme which isn't even considered feasible by many commentators, however it is possibly more interesting that it is now clear that the Labour party is planning for a Yes vote in the Scottish Independence referendum."