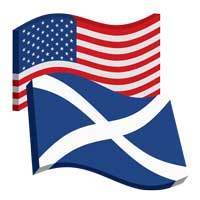 Statement on Foreign Donations to Yes Scotland
Posted by Pete Reid
Earlier today at a meeting of the Scottish Affairs Committee in Westminster, the issue of referendum campaign funding was raised.
It is reported that Blair Jenkins, who heads up Yes Scotland, advised the committee that the Yes Scotland campaign would only accept foreign donations of up to £500.

Subsequently, we have received a number of calls and emails this afternoon regarding whether the donations we have received here in the US would be channeled back to the campaign in Scotland.

As we have stated several times, we will not be sending any of the money we have raised here to Scotland. No money has been sent, and no money will be sent.

Americans for an Independent Scotland intends to raise awareness of the Yes Scotland campaign here in the United States.

We believe these actions will directly improve the perception and standing of the campaign in Scotland, showing that the independence campaign has international backing and that Americans are ready to support an independent Scotland.

This has been our position from the beginning. One of the reasons being that there are very strict US government regulations around fundraising for foreign political parties and organizations, (see the Foreign Agents Registration Act).

Should anyone need further clarification on this issue, feel free to get in touch.