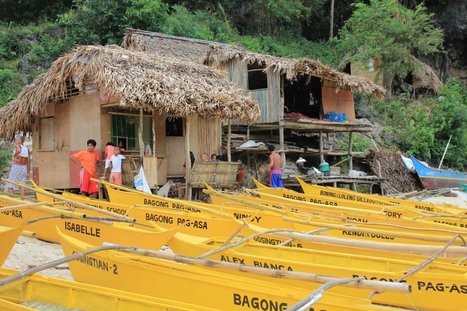 MORE than 300 boats were donated by Yellow Boat of Hope Foundation Inc. (YBHFI) to its adopted communities in different parts of the country last year, Jay Jaboneta, the foundation's vice president and co-founder told the BusinessMirror.

For the year 2013, the foundation gave a total of 323 boats to a number of communities whose children's route to school was impeded by water, he said. In the last three years, YBHFI donated a total of 501 boats of different types to its 25 adopted communities across the country.

The boats, which are uniformly painted yellow, have been useful not only in transporting kids who would have to swim their way to school without the bancas, but also serve as additional support to the livelihood of the school kids' family.

"Our estimate is that close to 2,000 children benefit from the boats that we provide to our adopted communities," Jaboneta said. "Parents are also benefiting from the boats since they use these for livelihood when not in use to ferry their children to school."
.
http://www.businessmirror.com.ph/index.php/en/features/education/25797-foundation-donated-300-boats-to-help-schoolchildren-go-to-school-in-2013