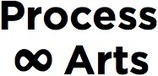 This is a living story of the process arts. Processes can relate to the individual (such as meditation), interpersonal dynamics (for example Nonviolent Communication), group processes (e.g. Open Space, World Cafe, unconference and wiki), on up to very large scale systems, such as economic, legal and political structures (e.g. Threebles, Restorative Circles, or Citizen Deliberative Councils). Even more than a list of particular processes though, the process arts are about an awareness that however we are doing something, that is simply one particular way, and we can and often do experiment with doing it any number of other ways.



Another way of seeing into the process arts is to understand the patterns that underlie processes and the general process consciousness, and put together a pattern language. Some of us have started meeting in person to develop a Pattern Language of Group Process (focusing on the group part of the scale of processes from individual to global). At some point we may use that pattern language as a seed to develop a broader pattern language on process in general, on this wiki.



Why call approaches to group process the Process Arts? Here is one response (of many), and a definition of the idea by the person who coined and released the term.