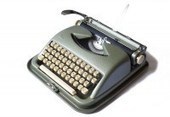 Back in the late 90s, in the process of reading for my MA dissertation, I put together a collection of hundreds of sentence stems that I felt could help me with my academic writing later on. And they did. Immensely. After the course was over, I stacked my sentences away, but kept wondering if I could ever put them to good use and perhaps help other DELTA / Trinity / MA / PhD students who know exactly what they want to say, but might have trouble finding the best way to say it.
So here are 70 sentences extracted and adapted from the original compilation, which ran for almost 10 pages. This list is organized around keywords (rather than functions / discourse categories) so I can explore each word's ecosystem better, highlight common collocations and so on.
Before you start:
1. Pay close attention to the words in bold, which are often used in conjunction with the main word.
2. [ ] means "insert a suitable word here", while ( ) means "this word is optional."
3. Bear in mind that, within each group, some examples are slightly more formal / less frequent than others.
4. I am not claiming, by any stretch of the imagination, that these are the most common ways to use each word. These are just examples of academic discourse that I collected randomly in the late 90s.
Argue
a. Along similar lines, [X] argues that ___.
b. There seems to be no compelling reason to argue that ___.
c. As a rebuttal to this point, it might be (convincingly) argued that ___.
d. There are [three] main arguments that can be advanced to support ___.
e. The underlying argument in favor of / against [X] is that ___.
f. [X]'s argument in favor of / against [Y] runs as follows: ___.
Claim
a. In this [paper], I put forward the claim that ___.
Read more: http://thepursuitoftranslation.wordpress.com/2013/04/19/70-useful-sentences-for-academic-writing/
Via
Charles Tiayon