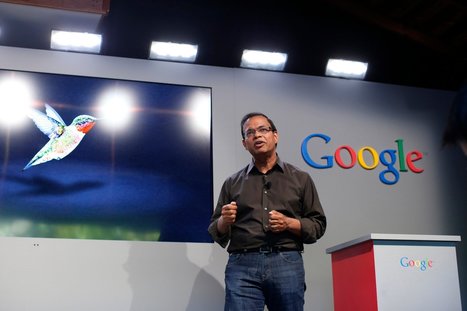 by Claire Cain Miller
"Google announced the new algorithm, called Hummingbird, at an event to celebrate the search engine's 15th birthday. The event was held in the garage Google's founders rented when they started the company. Google revealed few details about how the new algorithm works or what it changed. It said it made the change a month ago, though consumers may not have noticed a significant difference to search results during that time.
"Google originally matched keywords in a search query to the same words on Web pages. Hummingbird is the culmination of a shift to understanding the meaning of phrases in a query and displaying Web pages that more accurately match that meaning."
Via
Howard Rheingold