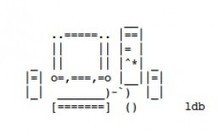 By Laura Brown
"I don't understand writers who have a lack of ideas. To me it seems there is an endless stream and the real problem is keeping tack of the ideas, organizing and finding storage for all the notes, magazine clippings, and so on. I have even begun to use my digital camera as a quick note taking tool. So my hard drive is just as cluttered. I'm considering a hand-held scanner, just dash out the note and then scan it in for later. This would give me a back up plan for the bits of paper notes.
"How do I get ideas? Such a short and simple question when the answer is massive.
"Here are some of the ways and places I get ideas:"