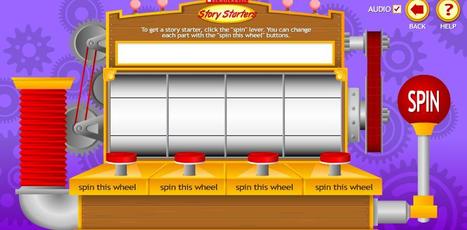 Description by EducationWorld Site Reviews:
"The story generator is a one-trick pony, but that trick is a very good one. How else would kids come up with an assignment where they compose a camping story about a sad pirate who is from Mars?
"The buttons all function flawlessly, and the actual story starters are entertaining. Students would have a good time just endlessly spinning the dials and reading what the machine comes up with. When students are finished writing and electronically illustrating their stories, they can print them in an appealing format."
for K-6 -JL