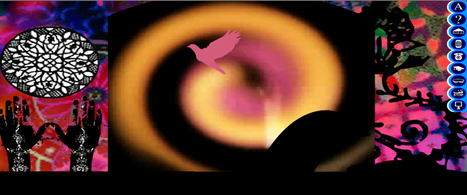 "The written word is coming to life by being a key part of multimedia," Boardman said. "When people can not only pick up something by the written word, but also listen to it, see it move across the screen or see someone's interpretation of that word through moving images, then I think it becomes much more alive."
We find when writing moves online, the connections between ideas and people are much more apparent than they are in the context of a printed book.
– Bob Stein, Institute for the Future of the Book
Bob Stein is founder and co-director of the MacArthur-funded Institute for the Future of the Book, an organization premised on the idea that "the written page is giving way to the networked screen."
Stein agrees with Boardman that our definition of writing must change to include audio, visual and graphical components. Take a moment to digest that, because it's actually the easy part. What Stein is working on at the Institute is something deeper than just the idea of books and other kinds of writing becoming multimedia. He's encouraging a complete transformation of the notion of ownership of writing altogether. ...
One of the Institute's projects is CommentPress, an open-source plug-in for WordPress that aims to turn a document into a conversation (view examples here). Readers can comment on, say, an academic paper before it has gone to press and add insights and questions in the margins of the text.
Via
Heiko Idensen
,
Jim Lerman