Scoop.it!
Creation for water celebration - Δημιουργώ για το νερό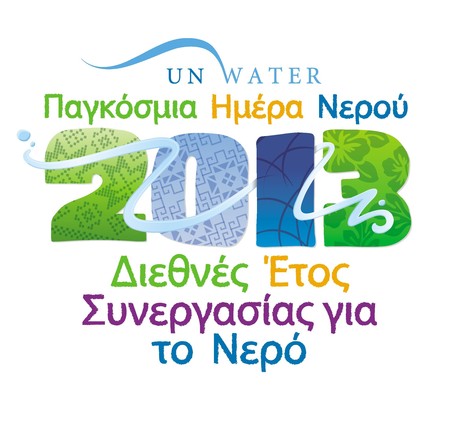 Evangelia Bazouki's insight:
Our school, Lyceum of N.Zichni, Serres, Greece, participates to World Water Day 2013. The students are called to create α painting, collage, construction or take a picture inspired by water and its effect to our lives.
March, 15-21.
YOU ARE INVITED TO PARTICIPATE AND SEND YOUR CREATIONS TO dfpzichni@gmail.com
Search for our event here:http://www.unwater.org/water-cooperation-2013/events/worldwide-events/world-map-view/en/
You can take a look at our creations here:
http://www.flickr.com/photos/94661044@N04/
Το σχολείο μας, το Λύκειο Ν.Ζίχνης Σερρών, συμμετέχει στην Παγκόσμια Ημέρα Νερού 2013. Οι μαθητές μας καλούνται να κάνουν μια ζωγραφιά, ένα κολάζ, μια κατασκευή ή να φωτογραφήσουν εμπνεόμενοι από το νερό και την επίδρασή του στη ζωή μας.
15-21 Μαρτίου.
ΣΑΣ ΚΑΛΟΥΜΕ ΝΑ ΣΤΕΙΛΕΤΕ ΚΑΙ ΤΙΣ ΔΙΚΕΣ ΣΑΣ ΔΗΜΙΟΥΡΓΙΕΣ ΣΤΟ dfpzichni@gmail.com
Δείτε τη δράση μας "CREATION FOR WATER CELEBRATION" στο παγκόσμιο χάρτη, που περιλαμβάνει όλες τις εκδηλώσεις που γίνονται παγκόσμια http://www.unwater.org/water-cooperation-2013/events/worldwide-events/world-map-view/en/
Μπορείτε να δείτε τις δημοσιευμένες φωτογραφίες των δημιουργιών μας εδώ: http://www.flickr.com/photos/94661044@N04/