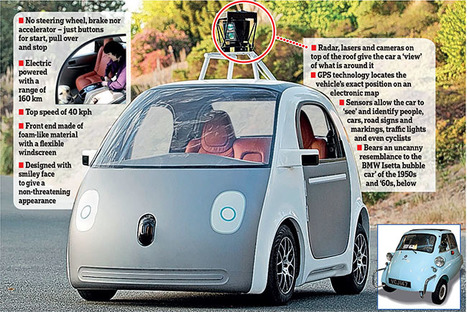 Google's self-driving cars can tour you around the streets of Mountain View, California! The key to Google's success has been that these cars aren't forced to process an entire scene from scratch.

"Rather than having to figure out what the world looks like and what it means from scratch every time we turn on the software, we tell it what the world is expected to look like when it is empty," Chatham continued. "And then the job of the software is to figure out how the world is different from that expectation. This makes the problem a lot simpler."

While it might make the in-car problem simpler, but it vastly increases the amount of work required for the task. A whole virtual infrastructure needs to be built on top of the road network!

Google is perhaps the only company which could imagine digitizing all the surface streets of the United States as a key part of the solution of self-driving cars. Could any car company imagine that they have that kind of data collection and synthesis as part of their core competency?

Read the full article here:
http://www.theatlantic.com/technology/archive/2014/05/all-the-world-a-track-the-trick-that-makes-googles-self-driving-cars-work/370871/
Read more about the car here: http://sco.lt/57EQKn
Infographic source: http://www.evoke.ie/google-self-driving-car/
Via
Chuck Sherwood, Senior Associate, TeleDimensions, Inc