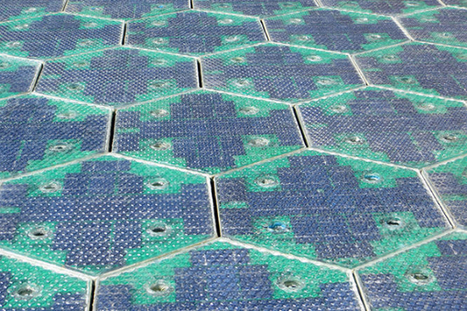 A company is raising crowd-sourced funds to turn the U.S.'s roads into giant energy farms.
There are around 30,000 square kilometres of roads in the U.S., so if their plan is successful, the energy-generating potential is huge - in fact, is every paved surface was covered with their solar panels, they would produce more energy than the U.S. consumes.
The tempered glass panels not only generate energy sustainable, they also offer a superior road surface to traditional materials - they're around 1.5cm thick and withstand fully-loaded tricks and even 113,000kg trucks driving over them.
Perhaps the main downside is that the project is expensive. The company is currently trying to raise $1 million to do more testing and refine their current product, as well as paving some smaller roads and parking lots. They'd need a lot more money if they wanted to pave the entire U.S. road system.
Would this reduce our reliance of fossil fuels?
Read more here:
http://sciencealert.com.au/news/20141105-25501.html
http://www.solarroadways.com/intro.shtml
Support the project, invest in the future here:
https://www.indiegogo.com/projects/solar-roadways#home