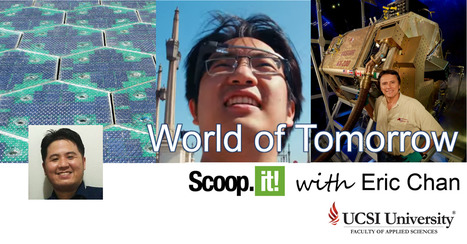 World of Tomorrow is a collection of articles on the latest scientific discoveries, future technology and space exploration.
Images in the cover photo above are:
Solar Roadways http://sco.lt/6e11P7
Freddie Wong donning Glass http://sco.lt/7AZhQ1
Franklin Chang Díaz and Vasimr engine http://sco.lt/5LzScr
Please follow my topic and share my scoops if you found the curated articles interesting, and check out the popular tags listed in the post above. I also welcome suggested scoops related to this topic and give credit where credit is due.